Photos
Brian Gongol
These photos were taken in the evening of May 22, 2004 from three rural highways in Central Iowa: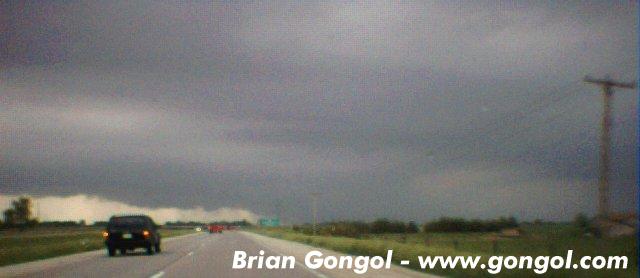 The storm seen at right is entering Story County. It produced reported tornadoes in that county and in northern Polk County.
This storm could be seen south of Highway 30 around 7:30. It was at the time producing extremely heavy rain.
Here, a storm has dropped completely to the ground and appears to illustrate some rotation. It is viewed here looking southwest from Highway 169, in the vicinity of Jefferson in Greene County.